Work with Gun Handling, Safety and truly Dynamic Live Firing sequence training.
Rapid Fire and controlled targeting to assure accurate shooting skills from concealed and tactical position to become ready for the street situation!
Rapid blade work working with multiple angle and cutting techniques. Understanding the awesome capabilities of this deadly weapon.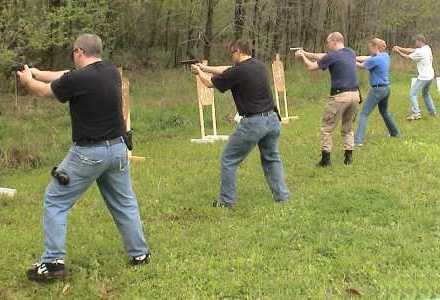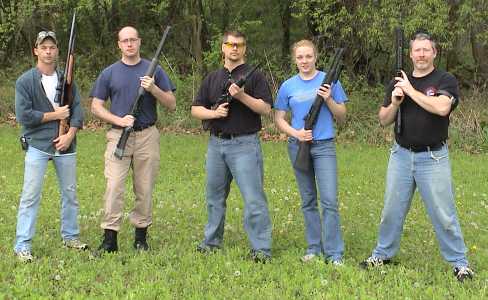 Get the training that will count in a real situation with stress and it's limiting factors.
Day 1: Advanced Weapon Skill Development
Day 2: Advanced Weapon Defensive Tactics
Day 3: High Stress and Environment Challenge Course
Certificates of Accreditation
in Kyusho Tactics will also be awarded for this course!
Level 1
Level 2
Level 3
We set you up for success in the Course and for real situations. Working with defensive and survival tactics for outdoor or indoor attack possibilities.
This first level Tactical course will give you the skills and confidence that you will need to handle a real encounter.
If you think you knew Kyusho... wait until you train Tactics, your skills, understanding and conceptions will be forever changed... for the better.
No other Kyusho training course give you such an advantage!
Waiver of Liability:
All Martial Arts can be physically hazardous. Attendance at this Seminar requires Hands-On training with other participants. I, the below signed, release: Evan Pantazi & Jim Corn, Kyusho International Inc. and all Instructors and agencies associated with this event in any capacity, from any and all liability due to injury, etc, that may incur as a result in my participation at this event. I also release to Kyusho International, my release to use my image in any video or picture reproductions.
The Receiving Party agrees to accept the terms and conditions herein by signing this document and does hereby state and agree that they will not disclose any materials or information to any individuals or groups, that they receive from Kyusho International ™ or from any of it's members or officers. The Receiving Party further agree not to use any information gained from the disclosure of information in respect to the franchise opportunity being presented by Kyusho International ™ to compete with Kyusho International ™ and or any members or affiliates for a period of 5 years after the acceptance of the terms and agreements stated here and in the records of Kyusho International ™ .
It is also understood that The Receiving Party will be privileged to copyrighted materials, information, graphics, business plans, policies and procedures and will not disclose or make use of these stated properties of Kyusho International ™ unless given written consent from Evan Pantazi, President and CEO of Kyusho International ™.
All proprietary company-confidential information exchanged hereunder shall remain the property of Kyusho International ™ and shall be return to it or destroyed promptly at its request together with all copies made thereof by the Receiving Party hereunder. Upon request, the Receiving Party shall promptly send the Disclosing Party a destruction certificate.
I understand that by registering online I agree to these Conditions.

(No one under 18 years of age or with criminal background permited).
Course Costs - do not include amunition, food, lodging and or travel.

Course Restriction:

Strict Limit to 15 Persons (No Exceptions)

Enrolment Remaining:

Only ___ registrations left

Date Restriction:
Non-Refundable registration must be paid prior to: September 15, 2008
Contatct Information
Jim Corn (001) 812-354-6524 OR E-Mail jecorn50@verizon.net
Directions:
From Evansville, IN airport:
Hotel:
Coming Soon!

Register -

Due to very limited enrollment this is Non refundable..............

When you successfully register you will automatically be sent to a web page with all information on hotels, directions, what to bring and more.... Register Now >